Published Work
Books
Beneath Missouri Skies:
Pat Metheny in Kansas City 1964-1972
University of North Texas Press announces the May 2021 publication of Beneath Missouri Skies: Pat Metheny in Kansas City 1964-1972 by Carolyn Glenn Brewer.
The New Yorker recently referred to Pat Metheny as "possibly the most influential jazz guitarist of the past five decades." A native of Lee's Summit, Missouri, just southeast of Kansas City, Metheny started playing in pizza parlors at age fourteen. By the time he graduated from high school he was the first-call guitarist for Kansas City jazz clubs, private clubs, and jazz festivals. Now 66, he attributes his early success to the local musical environment he was brought up in and the players and teachers who nurtured his talent and welcomed him into the jazz community.
Metheny's twenty Grammys in ten categories speak to his versatility and popularity. Despite five decades of interviews, none have conveyed in detail his stories about his teenage years. Beneath Missouri Skies also reveals important details about jazz in Kansas City during the sixties and early seventies, often overlooked in histories of Kansas City jazz. Yet this time of cultural change was characterized by an outstanding level of musicianship.
Author Carolyn Glenn Brewer shows how his keen sense of ensemble had its genesis in his school band under the guidance of a beloved band director. Drawn from news accounts, archival material, interviews, and remembrances, to which the author had unique access, Beneath Missouri Skies portrays a place and time from which Metheny still draws inspiration and strength.
Interviewed by Jeffrey Siegel on Straight No Chaser
If there is a jazz version of James Joyce's A Portrait of the Artist as a Young Man, it might well be Beneath Missouri Skies: Pat Metheny in Kansas City 1964-1972 by Carolyn Glenn Brewer.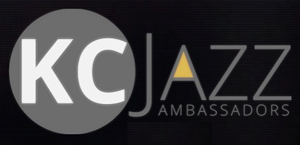 Reviewed in Jazz Ambassador Magazine
"Brewer describes and documents an eight-year period from 1964 to 1972. Her research is built around interviews and first-hand accounts with the many colorful participants in guitarist Pat Metheny's rapid development."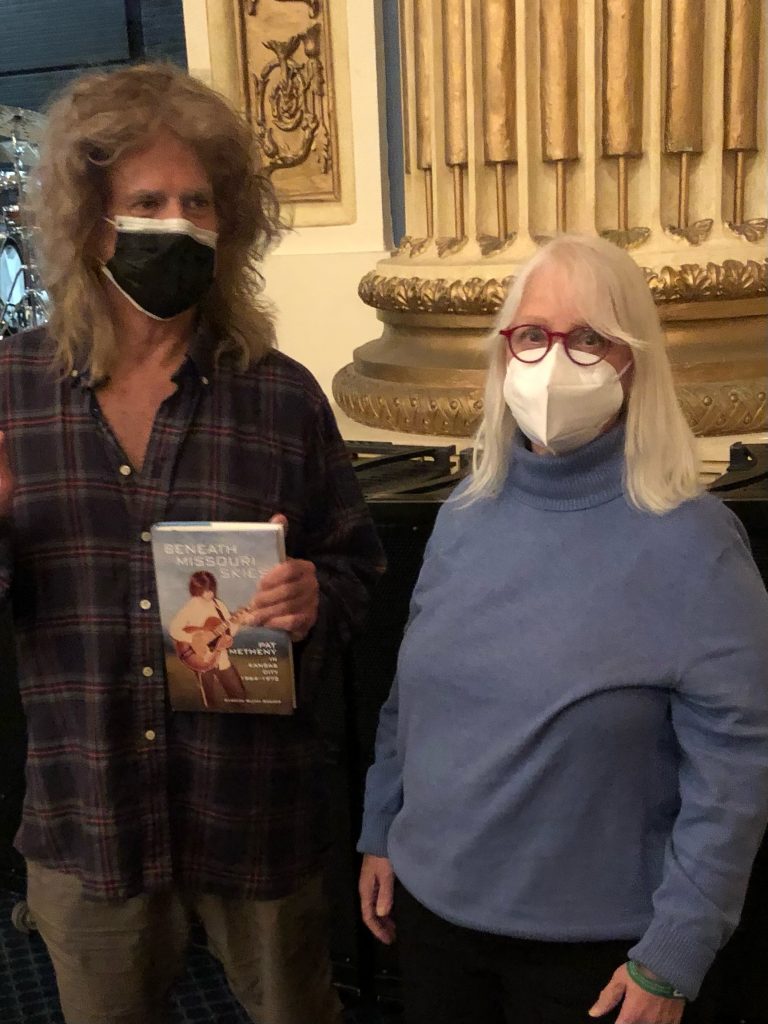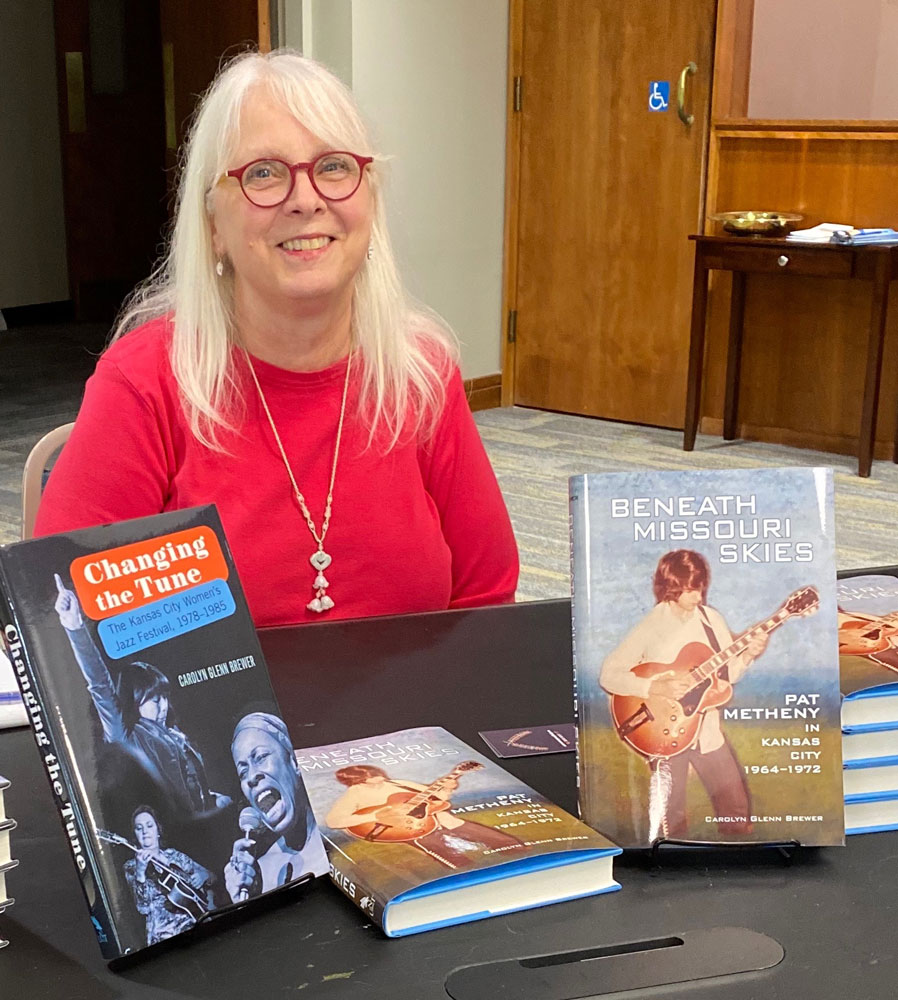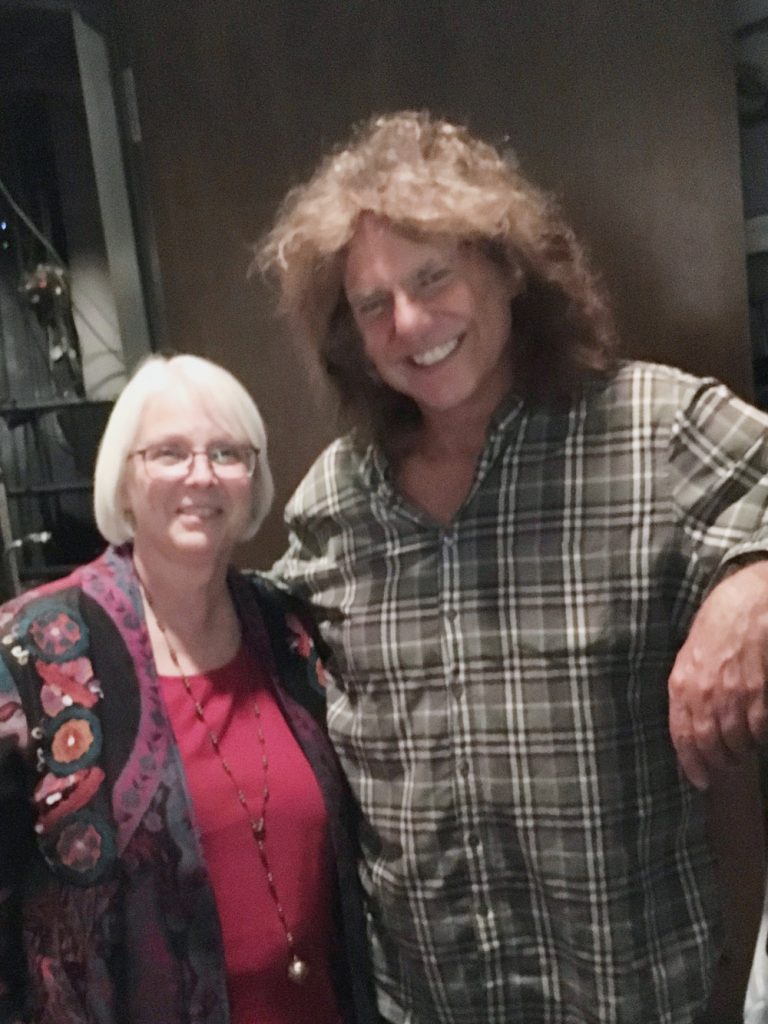 ---
Changing The Tune
The Kansas City Women's Jazz Festival
Even though ripples caused by the potential passage of the Equal Right Amendment had cracked glass ceilings across the country, jazz remained a boys' club. Two Kansas City women, Carol Comer and Dianne Gregg, challenged that inequitable standard. In 1978 they emphatically proved jazz genderless by creating the Kansas City Women's Jazz Festival (WJF) thereby changing the course of jazz history.
With the support of jazz luminaries Marian McPartland and Leonard Feather, inaugural performances by Betty Carter, Mary Lou Williams, an unprecedented All-Star band of women, Toshiko Akiyoshi's band, plus dozens of Kansas City musicians and volunteers, a casual conversation between two friends evolved into an annual event.
Melba Liston came out of retirement to play at WJF. The International Sweethearts of Rhythm reunited after forty years at WJF. Performers as diverse and Carla Bley, Cleo Laine, Jane Ira Bloom, and Joanne Brackeen shared their music with fans from all over the country. Jam sessions, clinics, student band performances, and Top New Talent concerts all complimented the Sunday night Main Concerts. Playing on a WJF stage always meant a female musician no longer felt she had to "play like a man," but could proudly play as a woman.
But with success came controversy. Anxious to satisfy fans of all jazz styles, WJF alienated some purists. The inclusion of male sidemen brought on protests. The egos of established, seasoned players unexpectedly clashed with those of newcomers.
Undaunted, Comer, Gregg, and WJF's ensemble of supporters continued the cause. They fought for equality not with speeches but with swing, without protest signs but with bebop.
Changing the Tune will be published by University of North Texas Press and available in spring 2017.
Read an interview with Carolyn from the Nonfiction Authors Association.
Listen to an interview from Kansas Public Radio's Jazz with David Basse show
Listen to Carolyn's book launch presentation from the Kansas City Public Library
Listen to a radio interview from the Neon Jazz YouTube channel
---
Caught In The Path
What natural disaster do former Democratic Book President Harry Truman* and conservative radio talk show host Melanie Morgan* have in common? What catastrophic weather event broke open the lives of both business tycoon Sam Walton* and Byrds guitarist Gene Clark*?
Anyone who's kept an anxious eye on a churning sky or felt the power of the wind against their house knows the fear the possibility of tornadoes generates. Anyone who's taken shelter from a tornado knows that fear never goes away. Caught In The Path reminds us that while this happens to us as individuals, we also experience it as a community.
On the evening of May 20, 1957 the Ruskin Heights tornado, a seventy-one mile long, F-5 twister tore into the communities of Ottawa and Spring Hill, Kansas, Martin City, Grandview, Hickman Mills and Ruskin Heights, Missouri, leaving 39 dead and 531 injured. It rearranged the lives of everyone who crossed its path, including the author's. Carolyn Glenn Brewer lived in the heart of Ruskin Heights, the first post-World War II tract housing development in the Kansas City area, and everything about her 1950s childhood was normal until that night. Then, like a sinister alien the tornado dropped out of a troubled May sky and twisted its way into her life, and the lives of her family and neighbors, forever.
Through narratives and eyewitness accounts, the stories of survivors tell in heart-breaking detail what it was like to lose schools, churches, local shops, the institutions that define a community, and their determination to rebuild. Horrifying accounts of exploding houses, airborne cars and of children pulled from their parent's arms juxtaposed with logic-defying and physics-challenging tornado artifacts tell us just how capricious these storms are.
*Former President Harry Truman's grandparent's Grandview, Missouri farm bordered the tornado's path.
*Melanie Morgan's family lived in Ruskin Heights across the street form the high school. She was nine months old at the time and suffered a severed toe. She is now a conservative radio commentator in San Francisco.
*Sam Walton owned the Ben Franklin store in Ruskin Center, his second in a long career. It was completely destroyed by the storm.
*Gene Clark, singer in the 60s rock group, the Byrds, (Tambourine Man) lived just northwest of the Ruskin segment of the tornado's path. As a ten-year-old the sight and sound of the tornado made him deathly afraid of storms.
---
Caught Ever After
On a spring evening in 1957, just days before school was scheduled to let out, hundreds of unsuspecting children found their lives altered forever by an F-5 tornado. Known as the Ruskin Heights Tornado, this monster not only destroyed lives and property along its seventy-one mile path, but it undermined the security and trust of its youngest survivors. In an era when children were not encouraged to analyze their feelings, many of these survivors carried unanswered questions and fears with them into adulthood.
Caught Ever After tells the story of how a fifty-year reunion and memorial rededication brought back neighbors and classmates to share memories, some for the first time. It lays bare the impressions, misconceptions and anger the tornado left in its wake. Through memories and family stories, it examines the questions of survivors – author Carolyn Glenn Brewer among them – and how this tornado's children continue to cope.
Carolyn Glenn Brewer's book Caught In The Path told of that horrifying May night through the eyes of adults. That was only half the story.
---
One Song Beyond Hope
(a novel)
Poss: Tension created during the moment before a decision is made, a tune has begun, or history shifts.
Fusion band, Ruby Slipper, just weeks away from a recording contract, is stunned by the death of their trumpet player and leader, Steve Bradshaw, at the U.S. Embassy in Saigon during the Tet offensive. His replacement, a maverick Eugene McCarthy supporter, causes more problems than he solves.
Articles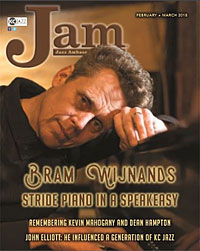 Jazz Ambassador Magazine – February/March 2018
"John Elliott: He Influenced A Generation of KC Jazz"
Kansas City pianist, arranger, and jazz theory guru John Elliott taught a generation of jazz musicians, including Pat Metheny, Larry Williams, Dave Scott, Steve Cardenas, and Steve Million. He made it his mission to explain the mysteries of jazz theory, and inspired respect in all who knew him, yet his enigmatic personality caused people to wonder just what he thought of it all.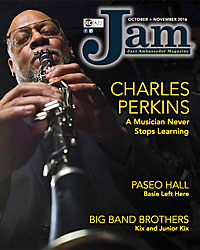 Jazz Ambassador Magazine – October/November 2016
"Big Band Brothers"
The Kansas City Kix Band and the Jr. Kix Band formed at different points in their member's careers, but the love of big band music bridged the generation gap.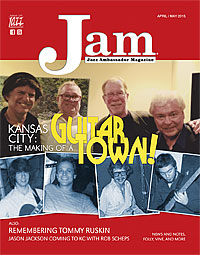 Jazz Ambassador Magazine – April/May 2015
"Kansas City: The Making of a Guitar Town"
Four baby boomer guitarists – all friends during their teenage years – tell how Wes Montgomery and the Beatles shaped their musical lives.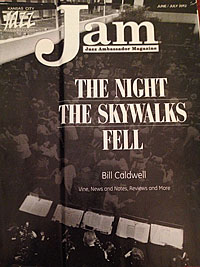 Jazz Ambassador Magazine – June/July 2012
"The Night the Skywalks Fell"
A Kansas City tragedy seen through the eyes of the musicians who were playing a weekly gig when the Hyatt skywalks fell in front of them.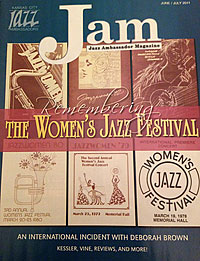 Jazz Ambassador Magazine – June/July 2011
"Remembering the Women's Jazz Festival"
The geneses for Changing the Tune. The story in a nutshell.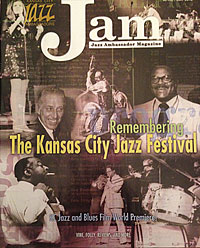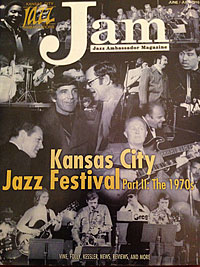 Jazz Ambassador Magazine – April/May 2010 & June/July 2010
"Remembering the Kansas City Jazz Festival"
How a popular jazz festival became a beloved yearly event and shaped the careers of a generation of Kansas City musicians.